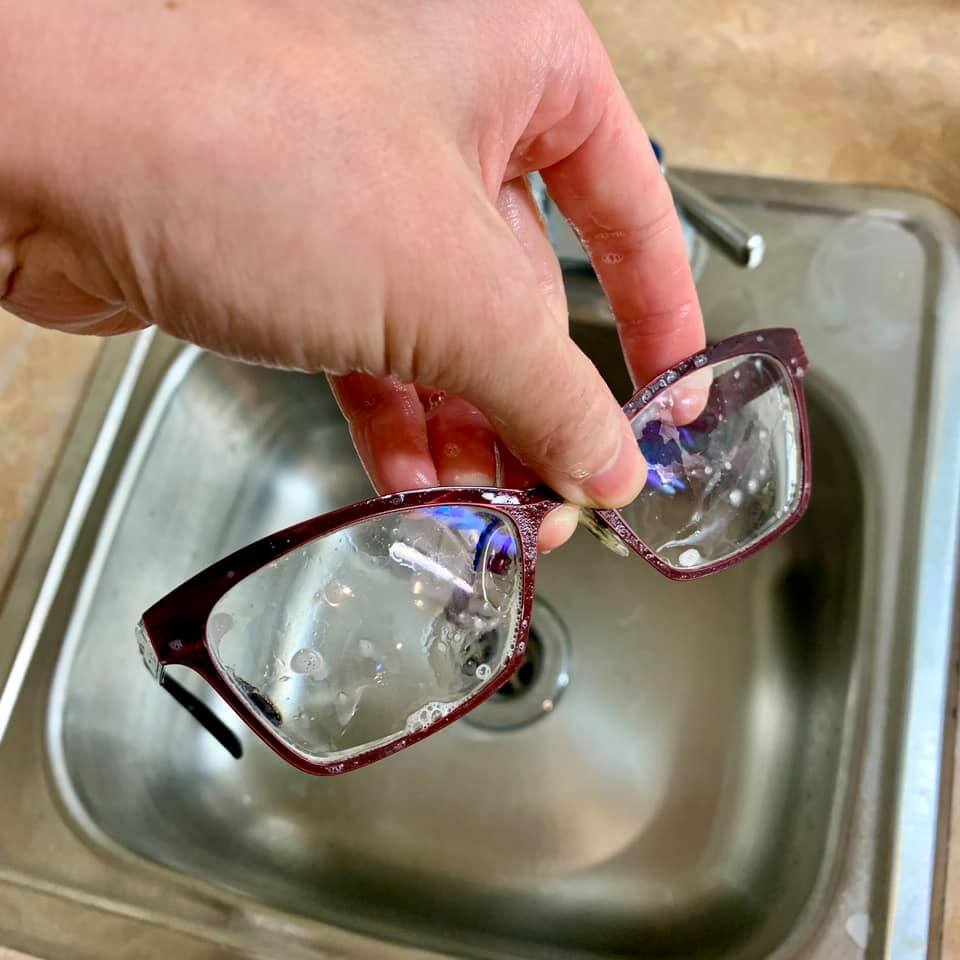 When was the last time you washed your glasses?
Your glasses do not count as safety protection from COVID-19. We often touch our glasses without thinking. Virus particles can be transferred from our fingers and face, and they can remain on hard plastic surfaces for hours to days. Remember to wash your hands before touching your face, and wash your glasses frequently with soap and water!

Avoid soaps with abrasive beads and chemical glasses cleaners.

Dry them with a soft, clean cloth, and avoid using your shirt or facial tissues.