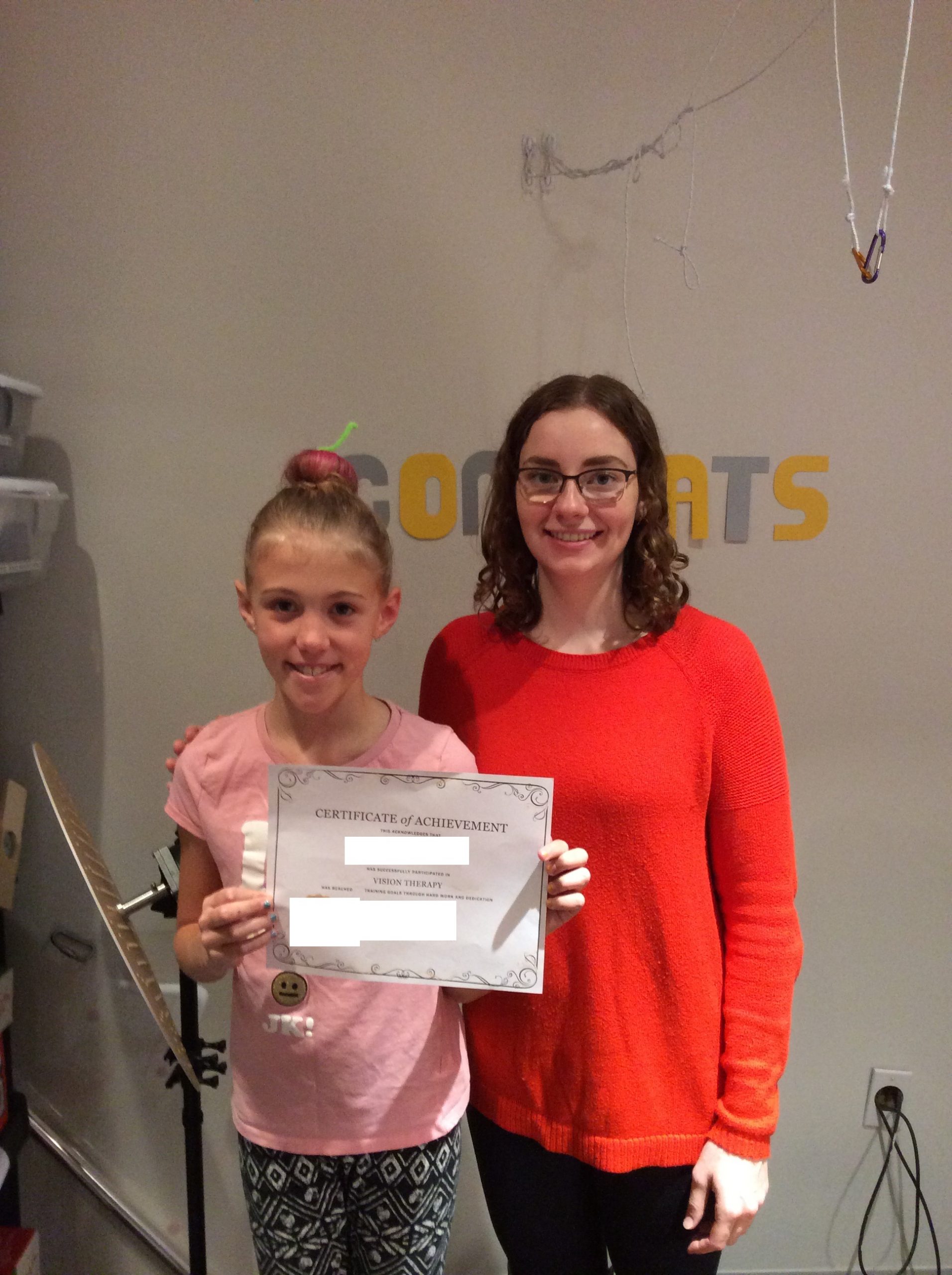 *Note: This photo is from pre-COVID. Patients must now be masked in the office at all times, while staff wear masks and face shields.
C came to us because she was having problems at school with copying off the board because she would lose her place when looking back at her page after looking at the board. She also had trouble reading where she lost her place often and skipped words, and sometimes read backwards. C also had a fear of walking across the soccer field at her school during recess because of the worry of being hit by a ball flying through the air, as she didn't feel she could notice where they were.
After vision therapy, C and her mother saw improvements in her reading where she wasn't losing her place anymore when she read and found copying off the board much easier. C's grandmother also noticed that she read much better and easier. C was also pleased that she could now walk across the soccer field confidently without worrying about getting hit by a ball, by being aware of her peripheral vision and noticing everything around her. Congratulations C! We will miss you and your love of dance and your positive attitude every therapy session.